Mrs. Wendy Van Dijk (‎woolfy‎)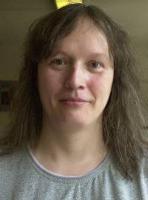 City
Echt
Country
Netherlands
Perl mongers group
Company
Web page
Perlmonks id
Bio
English

Manager of WenZPerl BV
Co-organizer of YAPC Europe 2001 in Amsterdam and The Perl Conference in Amsterdam 2017, several Dutch/Belgian Perl Workshops, Perl-presence at FOSDEM, OSCON, T-DOSE.and other conferences.
I love games like Fluxx, Dominion, Chrononauts en Carcassonne.
Vegetarian (In case you not know what this is, it does mean: no animals in my food, so no birds, fish, shrimps! I do eat cheese, eggs and yoghurt and I do drink milk: I am pro-abortion.). I hate mushrooms and asparagus.
Nederlands

Directeur van WenZPerl BV
Mede-organisator van YAPC Europe 2001 in Amsterdam en van enkele Nederlandse Perl Workshops.
Vegetariër (Voor hen die niet weten wat dat is: ik wil geen dieren in mijn voeding, dus ook geen kip of ander gevogelte, geen vis, inktivis of garnalen! Ik eet wel kaas, eieren en yoghurt en ik drink melk: ik ben voorstander van abortus.). Ik haat paddenstoelen en asperge.