Perl Workshop 2013 in the Stayokay Hostel, Arnhem
The Perl Workshop is a day of presentations and encounters by and for Perl users. The Perl programming language has been a workhorse in the IT world since the early 90s and is essential for many professional applications. System programmers use it to efficiently solve small daily jobs, but also big interactive websites run completely under Perl. It's an excellent tool to analyze text, control devices and compute mathematical models.
We thank our sponsors!




Interested in sponso­ring us and rea­ching a large au­dience of Perl talent?
Click here
For experienced and new users
For Perl users from all these backgrounds this day is an opportunity to meet each other, learn from each other and find out more about existing solutions and new developments.
At the same time, new users or people just wishing to find out more about Perl are just as welcome. If you don't know anybody in this circle yet and wish to ask a question, feel free to talk to any of us. That person will try to answer your question or put you in touch with the right person to ask.
Propose your presentation
A workshop wouldn't amount to much without fascinating talks. At the same time, this is a great opportunity for you and your company to present your own Perl projects, make them more widely known and obtain valuable feedback from experts. So if you have anything to share with other Perl users, click here to propose your presentation.
Back in our old home in Arnhem and on a Friday
Some of us missed our previous workshop location, the Stayokay Hostel in Arnhem, with comfortable meeting rooms, excellent catering and hostel rooms to spend the night, and we hope that you'll find the financial contribution this requires acceptable. Contrary to the previous two years, when the workshop was held on a Saturday, we have chosen a Friday this year, to facilitate Perl users who find it easier to attend during working hours.
So join us on Friday, 19th of April 2013, 9.30 AM – 6.00 PM in the Stayokay Hostel, Diepenbrocklaan 27, 6815 AH Arnhem
The formal program should end around 6.00 PM, but we expect quite a few people to stay on a few hours for dinner, conversations, BoF sessions, a bit of furious coding or any kind of socializing.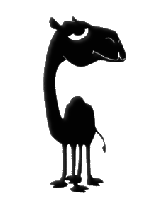 Register your attendance and submit presentations soon!
It's important for us to know how many attendees we have to plan for and to receive the workshop fee. Registration is now open. The sooner you register as an attendee and possibly submit one or more presentations, the better. If the schedule gets full, earlier registrations get priority!