Mr. H.Merijn Brand (‎Tux‎)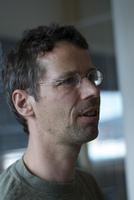 City
Huizen
Country
Netherlands
Perl mongers group
Company
Web page
Perlmonks id
GPG key ID
Bio
English

I am an analyst/programmer since 1988 working for Procura in Heerhugowaard, The Netherlands.

I am specialized in data-analysis and -conversion, mainly with databases and data-connections as focus area.

Many know me for my work on the CSV data format with Perl. I wrote a fast, versatile and flexible CSV parser for Perl 5 and ported that to Perl 6.

In my daily work, I mainly use the Perl and C programming languages. My desktop is Linux (OpenSUSE with Plasma 5) on my workstations and my laptop. Next to Linux my daily work is also concentrated on commercial OS's like HP-UX.

On the internet I am widely known as "Tux".

My personal preferences can be viewed on http://tux.nl.
Nederlands

Ik ben sinds 1988 als analist/programmeur werkzaam bij PROCURA B.V. in Heerhugowaard, een bedrijf dat de OpenSource-wereld een warm hart heeft toegedragen.

Ik ben gespecialiseerd in koppelingen en data-analyses waarbij de datastromen zich vooral van en naar databases bewegen. Exports uit verschillende geautomatiseerde systemen worden ingelezen, eventueel na bewerking, in databases die worden gebruikt door andere applicaties.

Velen kennen mij door mijn niet aflatende ondersteuning voor het onvolprezen bestandsformaat CSV, waarvoor ik parsers heb geschreven in Perl 5 en Perl 6.

In het dagelijks leven gebruik ik vooral de talen C, Perl en Java. Mijn werkomgeving is Linux (OpenSUSE met Plasma 5). Naast Linux maak ik veel gebruik van commerciële systemen als HP-UX.

Op het internet ben ik vooral bekend onder de alias "Tux".

Voorkeuren en interesses zijn na te lezen op http://tux.nl.