Dutch Perl Workshop 2015
Universiteit voor Humanistiek
Kromme Nieuwegracht 29, 3512 HD Utrecht
Friday April 10th, 9:00 AM – 6:00 PM

The Perl workshop is a day of presentations for users of the programming language Perl of all levels. There will be some of the developers who continue to extend the language itself as well as the many modules written in it and there will be professional users of Perl from many organisations. But also newcomers are warmly welcomed.
During the presentations and informal conversations, you will be kept up-to-date about the latest additions to the language itself and the available modules. And most likely, as you go along, you'll come across solutions to some of your day-to-day programming issues.
Want to give a presentation yourself?
We look forward to more fascinating talks from participants. This is a great opportunity for you and your company to present your own Perl projects, make them more widely known and obtain valuable feedback from experts. So if you have anything to share with other Perl users, click here to propose your presentation.
Socializing afterwards
The formal program should end around 6.00 PM, but we expect quite a few people to stay on a few hours for dinner, conversations, BoF sessions, a bit of furious coding or any kind of socializing.
Latest News
05/04/15
Bored during Easter? Make a Lightning Talk!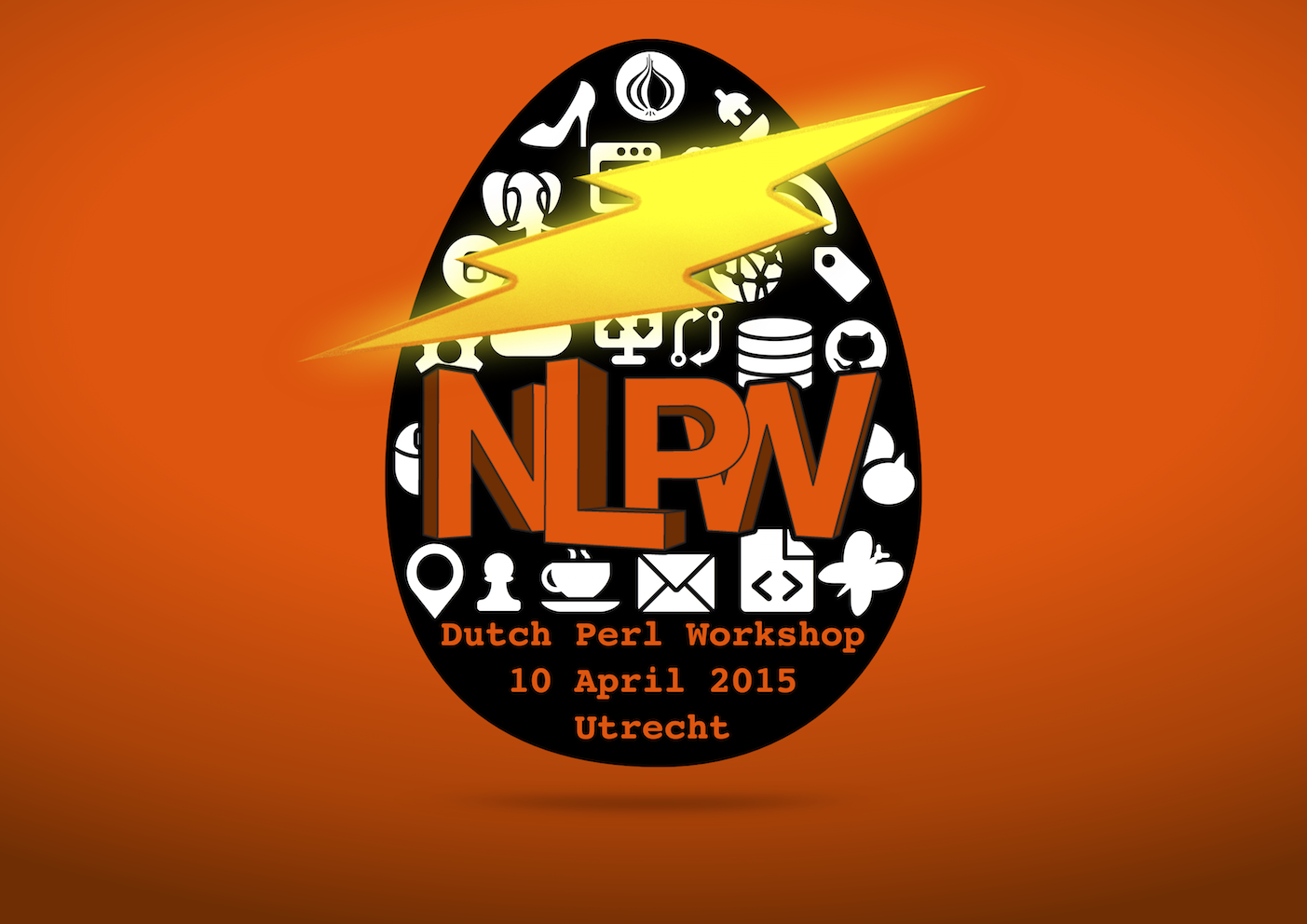 Sick of eating egg on Easter sunday, no desire to go to family...
Why not submit a lightning talk for the Dutch Perl Workshop? Surely you have a topic excited about and talk for 5 minutes as no other. It does not even need to be Perl related! And you certainly do not need the skills of 'Damian Conway' who he gave some wonderful advice a month ago at Tuschinski.
So, get yourself together and make the NLPW::2015 an even greater event with your personal touch!