Perl Workshop 2011 in the Revelation Space, The Hague
Latest news:
We start at 9:00 AM!!!
The schedule is online.
The Perl Workshop is a day of presentations and encounters by and for Perl users. A chance for newcomers to get an impression of the programming language Perl and for experienced users to learn more about techniques, existing solutions and the latest developments.
Check the schedule to see what talks you can expect this year.
Please note: Because of the number of talks, we've decided to start at 9:00 AM, not 9:30 as we planned earlier.
We thank our sponsors!


Interested in sponso­ring us and rea­ching a large au­dience of Perl talent?
Click here
Formula for this year: free entrance and on a Saturday
This year we have chosen a somewhat different approach from previous years: since we're able to use the Revelation Space as a location and go for somewhat less sumptuous meals than we had been used to in the previous years (but still including sandwiches, coffee and tea) we managed to keep this year's workshop free of charge. And we chose a Saturday, for those who wouldn't be able to come on a weekday.
Thanks to our sponsors and the Revelation Space we can keep attendance, lunch and T-shirts free of charge. For those who stay on for dinner, we plan to have food delivered, but paid for by the attendees.
So join us on Saturday, the 5th of March 2011, 9.00am-6.30pm in the Revelation Space, Binckhorstlaan 172, The Hague
The formal program should end around 6.30 pm, but we expect quite a few people to stay on a few hours for dinner, conversations, BoF sessions, a bit of furious coding or any kind of socializing.
If you want to spend the night in The Hague, find the hostel where some Perl mongers stay under Accomodation. You can add your name in the wiki to get in touch with each other.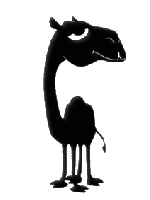 This workshop has finished.